Mission
The Orientation program facilitates the successful transition of new undergraduate students into Catholic University's intellectual, social, and faith-based communities; promotes student learning and development, encourages independence, and individual responsibility; and facilitates continued student success to graduation.
This is accomplished through programming that emphasizes the University's academic and community expectations and social and developmental resources and opportunities.
Through personal connections with peer leaders, faculty, and administration, new students and their families will develop an introductory understanding and appreciation of the intellectual, social, and service opportunities available, and gain knowledge of campus and community resources
Vision
Affect the University's retention efforts through a model orientation program that helps students feel welcome, connect with their new environment, explore their faith, understand expectations, and know where to seek support.
Establish a cohesive and comprehensive Cardinal Challenge program that more deeply explores what it means to be a student at CUA. Activities and programs will be directed toward student involvement, making connections with individuals and resources, academic success, and broadening student general knowledge of the University.
Sustain a rewarding student staff leadership experience that promotes interpersonal growth and development, and leads to an enhanced peer mentor relationship for new students.
Meet the Executive Staff
 Steve Kreider - Director of Campus Activities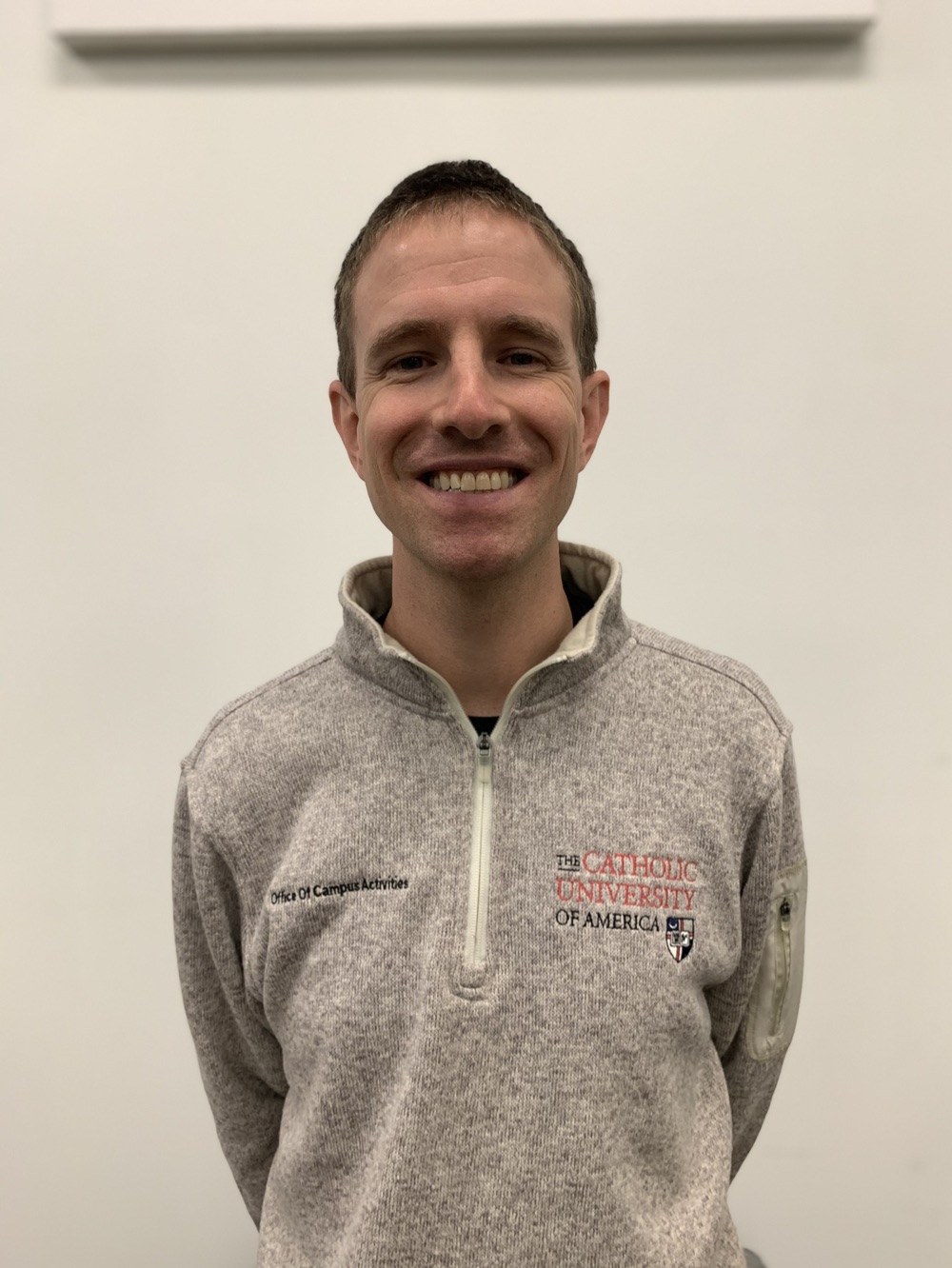 Steve returns to the Office of Campus Activities as the Director after previously serving from 2006-2015 in various roles in OCA. Since leaving OCA, he has been working at Anne Arundel Community College in the Office of Student Engagement working primarily with the student organizations providing leadership training, logistical and event planning support, and financial management. He is excited to return to OCA and CUA to serve as the Director of a great department and looks forward to getting back into the feel of everything CUA. Attending Penn State for his undergraduate degree and The University of Memphis for his graduate degree Steve has a variety of experiences including residence life, student conduct, leadership development, and of course campus activities. Outside of work Steve is very actively involved regionally and nationally with Ultimate Frisbee playing, coaching, and serving as a head referee for DC's professional team. Steve and his wife have 2 adorable puppies who want everyone to follow them on Instagram at @taleswithwalter and @doodlewithlillian.
Meet the Student Coordinators
Mary Kate Shields

Mary Kate is a Senior Business Administration Major, double specializing in Marketing and Not-for-Profit Management from West Chester, Pennsylvania. When she is not working in the Office of Campus Activities for Orientation, you'll often find Mary Kate serving the student-run theatre company, CenterStage. She also enjoys spending time in the home of the Busch School of Business, Maloney Hall, and enjoying the many beautiful outdoor spaces around the 176-acre campus. Outside of class, MK loves to explore D.C. and spend time finding new coffee shops local to the District. As one of the Student Coordinators for Orientation 2021, MK is thrilled to welcome the incoming Class of 2025 to their new home at Catholic U. She shares this advice with the incoming Cardinals: "Your time at Catholic will be a time in your life unlike any other. Enjoy growing into your new home, explore all the wonderful things Washington D.C. has to offer, branch out and make new friends, try new things, and don't forget to enjoy the moments and memories you make! We are so excited to welcome you home!"

Ava Pisauro

Ava is a Junior Accounting Major from Sewell, New Jersey. Ava is so jazzed to be a part of the Orientation Team as one of the 2021 Student Coordinators! She believes that Orientation is a great way to welcome new students into the great community here at Catholic U. Orientation is an opportunity to meet new people, step out of your comfort zone, and be yourself. For the incoming class of 2025, she shares this advice: "Catholic has provided me with a safe space to grow into who am I now and who I am meant to be. I think if you give it a chance and try new things, Catholic will do the same for you!" When she is off the clock, like a modern-day Troy Bolton, Ava can be found on stage with Redline A Capella or on the field with Nun Betta, Catholic U's women's ultimate frisbee team.