Mission
The Orientation program facilitates the successful transition of new undergraduate students into Catholic University's intellectual, social, and faith based communities; promotes student learning and development, encourages independence, and individual responsibility; and facilitates continued student success to graduation.
This is accomplished through programming that emphasizes the University's academic and community expectations and social and developmental resources and opportunities.
Through personal connections with peer leaders, faculty, and administration, new students and their families will develop an introductory understanding and appreciation of the intellectual, social, and service opportunities available, and gain knowledge of campus and community resources
Vision
Affect the University's retention efforts through a model orientation program that helps students feel welcomed, connect with their new environment, explore their faith, understand expectations, and know where to seek support.
Establish a cohesive and comprehensive Cardinal Challenge program that more deeply explores what it means to be a student at CUA. Activities and programs will be directed toward student involvement, making connections with individuals and resources, academic success, and broadening student general knowledge of the University.
Sustain a rewarding student staff leadership experience that promotes interpersonal growth and development, and leads to an enhanced peer mentor relationship for new students.
Meet the Executive Staff
 Steve Kreider - Director of Campus Activities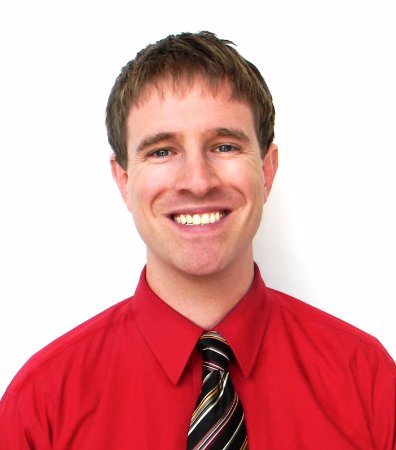 Steve returns to the Office of Campus Activities as the Director after previously serving from 2006-2015 in various roles in OCA. Since leaving OCA, he has been working at Anne Arundel Community College in the Office of Student Engagement working primarily with the student organizations providing leadership training, logistical and event planning support, and financial management. He is excited to return to OCA and CUA to serve as the Director of a great department and looks forward to getting back into the feel of everything CUA. Attending Penn State for his undergraduate degree and The University of Memphis for his graduate degree Steve has a variety of experiences including residence life, student conduct, leadership development, and of course campus activities. Outside of work Steve is very actively involved regionally and nationally with Ultimate Frisbee playing, coaching, and serving as a head referee for DC's professional team. Steve and his wife have 2 adorable puppies who want everyone to follow them on instagram at @taleswithwalter and @doodlewithlillian.
Meet the Student Coordinators
Dante Nicotera

Dante is a senior double major in Biology and Psychological & Brain Sciences from Hanover, Massachusetts. In addition to Orientation, Dante can be found doing research in the Biology Department, giving tours as a Cardinal Ambassador, or playing saxophone in the Catholic University Wind Ensemble. As one of the Student Coordinators, Dante is excited to be able to help welcome the Class of 2023 to their new home at Catholic University. He has this advice for New Cardinals: "Catholic University is an incredible community full of people who are excited to get to know you and help you succeed. If there is ever a point that you seem lost or are unsure what to do, just reach out to someone. Everyone at Catholic- the Orientation Advisors, the Student Ministers, the Resident Assistants- are excited to and want to help! Lastly, make the most of your four days of Orientation. Talk to as many people as possible, go to all the events, get to know your student leaders; in no time you'll be calling Catholic University home."

Olivia Davis

Olivia Davis is a senior Psychology major from Bowie, Maryland. Along with Orientation, she loves to plan school events for Program Board and works in the Suicide Prevention Lab as a research assistant. Olivia is so excited to be a part of the Orientation Team as one of the 2019 Student Coordinators! She believes Orientation is the perfect way to start off your college career here at Catholic U. Our Orientation Advisors help first-year students forget some of their anxieties, step out of their comfort zone, and meet others by being their authentic selves. Liv's advice for new students is to "experience as much of Orientation as possible. You only get to go through Orientation once as a new student so do not miss out on anything! Do not be afraid to be yourself, have fun, and ask as many questions as you have. Orientation exists for a reason and that reason is to be there for you!"
Meet the Orientation Advisors
Phillip Ahearn '22

Major: Politics with Spanish minor

Hometown: Bronx, NY

My favorite thing to do on campus: Hang out with friends on the Pryz lawn, or do homework in front of the Basilica.

My favorite thing about living in DC: The National Mall is a ten minute Metro ride and the National Zoo is only a couple more stops.

Before you graduate, you should: Go night monumenting with friends!

My advice: "Don't come into college thinking you should recreate who you are! Simply be who you are and don't be nervous, it's an exciting time!"

Monique Amoroso '22

Major: Nursing with Psychology minor

Hometown: Freehold, NJ

My favorite thing to do on campus: Volunteer with Campus Ministry at Little Sisters of the Poor

My favorite thing about living in DC: There is always something new to do!

Before you graduate, you should: Visit every metro stop!

My advice: "Get involved! Don't rely completely on one friend group & use all of your resources on campus."

Abby Anderko '21

Major: History and Politics with Irish Studies Minor

Hometown: Monroe, NJ

My favorite thing to do on campus: Giving tours as a Cardinal Ambassador!

My favorite thing about living in DC: The metro, it makes getting around DC so easy

Before you graduate, you should: Make it to EVERY museum in DC, it's harder than you think

My advice: "Don't be afraid to speak up! This process is all about you so don't be afraid to ask questions. We are all here to support you!"

Sarah Beretich '21

Major: Computer Science and Italian Studies

Hometown: Portland, ME

My favorite thing to do on campus: Walk around St. Mary's garden and play basketball in Centennial Village

My favorite thing about living in DC: DC has so many amazing opportunities to experience the world at your fingertips!

Before you graduate, you should: Walk or run to Capitol Hill from campus

My advice: "There are people & experiences for everyone on Catholic U's campus, no matter your interests, and always people there to help you feel at home."

Katherine Brennan '21

Major: Nursing

Hometown: Westfield, NJ

My favorite thing to do on campus: Hang out on the Pryz lawn

My favorite thing about living in DC: Visiting the monuments and the National Zoo

Before you graduate, you should: Visit the Cherry Blossoms!

My advice: "Change is a good thing! Everyone at Catholic U is here for you!"

Julia Burnham '22

Major: Nursing

Hometown: Mansfield, MA

My favorite thing to do on campus: Go to Cardinal Football games with my friends

My favorite thing about living in DC: It's so easy to around the city!

Before you graduate, you should: Go on a run around the monuments at sunrise

My advice: "Keep yourself busy with friends and clubs so you do not have time to worry about being away from home."

Christa Campbell '22

Major: Nursing with Spanish for Healthcare Certificate

Hometown: Baltimore, MD

My favorite thing to do on campus: Sitting on the Law School Lawn with friends

My favorite thing about living in DC: Being able to scooter or metro around the whole city

Before you graduate, you should: Tour the White House

My advice: "Take advantage of every opportunity on or off campus to meet new people, especially towards the beginning of the year"

Reagan Cavanaugh '22

Major: Politics

Hometown: Plymouth, MA

My favorite thing to do on campus: Sitting outside on the Pryz with my friends eating ice cream and listening to 90's Music

My favorite thing about living in DC: Never running out of things to do! I like being able to go around the city and experiencing the culture

Before you graduate, you should: Go to the March for Life!

My advice: It's ok to be outside of your comfort zone! Everyone else is also nervous and feels awkward on the first couple of days- it's natural. Once I realized that and put myself out there, I made friends that I will have forever.

Caroline Ciocco '21

Major: Nursing

Hometown: Pittsburgh, PA

My favorite thing to do on campus: Eating lunch outside at the Pryz because it's such a central spot on campus and you see so many friends walking by! 

My favorite thing about living in DC: Being able to utilize the Metro to get downtwon but then having the blessing of being able to retreat being to 'home sweet campus.'

Before you graduate, you should: Go to the March for Life!

My advice: "Don't assume there is a set way that college should look for everyone, Catholic U is going to be the best time of your life so remember to make it unique and authentically yours, taking it day by day!"

Megan Cleary '22

Major: Nursing with Spanish for Healthcare Certificate

Hometown: Hopewell Junction, NY

My favorite thing to do on campus: Study on the Law School Lawn

My favorite thing about living in DC: Exploring new places, restaurants, and events with friends

Before you graduate, you should: Tour the White House

My advice: "Make sure that the first few weeks you try to go out of your comfort zone and go to most of the events because you'll meet your first college friends there!"

Jeremy Crawford '22

Major: Musical Theatre

Hometown: Millersville, MD

My favorite thing to do on campus: Swing Dance Club

My favorite thing about living in DC: Going to see shows in the city

Before you graduate, you should: Go to Georgetown Cupcakes!

My advice: "Pray about your future at Catholic U and for all the friends you'll make. Also, know that everyone is nervous, so you're not the only one."

Lauren Crowley '20

Major: Nursing with Psychology Minor

Hometown: Lincoln University, PA

My favorite thing to do on campus: Hang out on the Basilica lawn with friends

My favorite thing about living in DC: Being able to go explore the city with friends

Before you graduate, you should: Go to the monuments at night!

My advice: "Become involved on campus and go outside your comfort zone"

Hannah Cundey '21

Major: Marketing with Spanish Minor

Hometown: Augusta, GA

My favorite thing to do on campus: Being a part of Program Board, the student-led event planning organization on campus, and going to praise and worship adoration on Wednesday nights in Caldwell Chapel

My favorite thing about living in DC: I love having the best of both worlds, with a small college campus and a city with limitless opportunities, from internships to social activities.

Before you graduate, you should: Take advantage of the diverse and unique restaurant options in DC! When you see an interesting place while exploring, write it down so that you can go back and try it out!

My advice: "Don't compare your college experience to friends from back at home. You can support your friends and keep in touch but your college experience is going to be unique to you and not the same as them"

Gemma del Carmen '22

Major: Politics and Psychology

Hometown: Arlngton, TX

My favorite thing to do on campus: Ordering Uber Eats late at night with friends

My favorite thing about living in DC: Night monumenting and the metro!

Before you graduate, you should: See the president of the United States speak.

My advice: "Find time for yourself but put yourself out there and talk to new people!" 

Molly Delorey '20

Major: Marketing

Hometown: Weymouth, MA

My favorite thing to do on campus: Hanging out with friends on the pryz patio or lawn

My favorite thing about living in DC: There's always something to do!

Before you graduate, you should: Take a segway tour of the monuments

My advice: "Find time for yourself but put yourself out there and talk to new people!"

Brendan Dillon '20

Major: International Economics and Finance

Hometown: Cranston, RI

My favorite thing to do on campus: Hang out in the Office of Campus Activities with Steve Kreider

My favorite thing about living in DC: Living right on the Redline!

Before you graduate, you should: Take a tour of the White House

My advice: "Ask questions!"

Brenna Dockett '22

Major: Nursing

Hometown: Valhalla, NY

My favorite thing to do on campus: Hang out at the Centennial Village fountain

My favorite thing about living in DC: Being able to go downtown and explore after classes

Before you graduate, you should: Go see the sunrise at the Tidal Basin during cherry blossom season

My advice: "Everyone is here to help you adjust to your new life here at Catholic U so don't be afraid to reach out for help, whether it be your professors, RAs, SMs, or other peers!"

Marie Erickson '20

Major: English Secondary Education with Spanish Minor

Hometown: Pittsburgh, PA

My favorite thing to do on campus: Hanging out with friends at student organization events. There is so much to do on campus- you cannot be bored!

My favorite thing about living in DC: Exploring all the cool, free events the city has to offer. Almost every week I google "Free things to do in DC" and I discover new places all the time!"

Before you graduate, you should: Tour the White House! It's so easy to sign up!

My advice: The transition to college is a process. Be patient with yourself as you adjust. It may take time to find friends and be comfortable, but just try to go with the flow in the beginning and trust that it takes a little time. Everyone goes through this transition, and you will be okay!

Sarah Erickson '20

Major: Politics with Intelligence Studies Certificate

Hometown: Scottsdale, AZ

My favorite thing to do on campus: Spending time in the blessed sacrament chapel

My favorite thing about living in DC: The multitude of coffee shops

Before you graduate, you should: Attend an argument at the Supreme Court!

My advice: "It's ok if your transition isn't totally glamorous! The first year experience stretches and grows everyone involved, and it's important to be kind and honest with yourself during that time. And get a drying rack."

Brooke Falvey '22

Major: Business Exploratory

Hometown: White Plains, NY

My favorite thing to do on campus: Get Starbucks with friends hang out outside when it's nice out

My favorite thing about living in DC: Having access to the metro right on campus, it makes it easy to go anywhere in DC and the surrounding areas.

Before you graduate, you should: Watch the sunrise at the Cherry Blossoms

My advice: "Meet as many people as you can and get involved! Definitely take advantage of all DC has to offer!"

Erica Farrell '21

Major: Social Work with Theology Minor

Hometown: Ellicott City, MD

My favorite thing to do on campus: Go to all the events on campus, they always have free food and free t-shirts!

My favorite thing about living in DC: Getting to go wherever you want whenever you want!

Before you graduate, you should: Get lost on the metro with your friends

My advice: "Enjoy and experience every moment! You only get to have a first semester in college once."

Simone Fera '22

Major: Mechanical Engineering with French Minor

Hometown: Philadelphia, PA

My favorite thing to do on campus: Toss a frisbee around on one of the many lawns

My favorite thing about living in DC: Trying new things in the city every week

Before you graduate, you should: Watch the sunset at the Tidal Basin with friends and food

My advice: "Get involved!!"

Rachel Figueroa '21

Major: Chemistry with Theology Minor

Hometown: Rexford, NY

My favorite thing to do on campus: Getting free Pizza Bolis at campus events

My favorite thing about living in DC: Tourists during Cherry Blossom season

Before you graduate, you should: Use the shopping cart escalator at the Columbia Heights Target

My advice: "Don't be afraid to reach out to family or friends for help."

Juliana Fitzsimmons '21

Major: Architecture

Hometown: Laytonsville, MD

My favorite thing to do on campus: Laying in a hammock by Mary's garden and enjoying the view of the Basilica

My favorite thing about living in DC: The diversity of the city, from the variety of choices of food to the transportation, DC always manages to offer countless opportunities!

Before you graduate, you should: Go night monumenting

My advice: "Trust the process. Orientation is designed to help students transition to college life and meet new people!"

Connor Gerrity '22

Major: Politics with Entrepreneurship Minor

Hometown: South Windsor, CT

My favorite thing to do on campus: Redline a Cappella!

My favorite thing about living in DC: The 7000 series trains on the metro

Before you graduate, you should: Attend both a Presidential Inaugurations and a Supreme Court oral argument

My advice: "Be open to change and trust that everything will work out!"

Isabelle Gholl '20 (Team Captain)

Major: Musical Theatre with Performing Arts Management Minor

Hometown: Calvert County, MD

My favorite thing to do on campus: PEERS and Center Stage

My favorite thing about living in DC: Accessibility to the monuments and the ability to bike everywhere

Before you graduate, you should: Watch the sunrise at the cherry blossoms

My advice: "Come into college with an open mind and a willingness to try new things"

Cavan Hagerty '20 (Team Captain)

Major: Politics

Hometown: Bangor, ME

My favorite thing to do on campus: Hang out on the Pryz lawn in nice weather!

My favorite thing about living in DC: Being so close to the National Mall and all of the history of DC!

Before you graduate, you should: Go night monumenting!

My advice: "It is ok to be nervous, but don't worry. College is going to be the most amazing experience of your life!"

Sydney Hartman '21

Major: Marketing with Sales Minor

Hometown: Eldersburg, MD

My favorite thing to do on campus: Hang out with friends and play lacrosse

My favorite thing about living in DC: Being able to explore a new city

Before you graduate, you should: Spend the day exploring the National Mall with friends and then go to dinner!

My advice: "Don't forget to call your parents"

Brianna Hartmann '22

Major: Environmental Studies with Sustainability Minor

Hometown: Lynbrook, NY

My favorite thing to do on campus: Hang out by the Centennial Village fountain

My favorite thing about living in DC: Being so close to the city to always do something fun, but at the same time having the Catholic U campus to come back to to escape the city

Before you graduate, you should: Take a bike ride at the Tidal Basin during cherry blossom season

My advice: "Everyone is in the same boat and it is scary but there are so many resources to help."

Joey Hehl '21

Major: Architecture

Hometown: Cranford, NJ

My favorite thing to do on campus: Three words: Program Board Events

My favorite thing about living in DC: The metro!

Before you graduate, you should: Take a tour of the White House

My advice: "It will all work out!!! Ask the people with red polos!"

Marykate Higley '20

Major: Nursing with Spanish for Healthcare Certificate

Hometown: Wilmington, DE

My favorite thing to do on campus: Seeing friends in the Pryz!

My favorite thing about living in DC: There's always something to do

Before you graduate, you should: Take the Metropolitan Bike Trail into the city

My advice: "This adjustment takes time & everyone is going through the same process...you're not alone & you'll feel comfortable before you know it!" 

Elizabeth Huggard '22

Major: Early Childhood Education

Hometown: Stewart Manor, NY

My favorite thing to do on campus: Plan events with Program Board!

My favorite thing about living in DC: There is always something new you can do or somewhere new you can go!

Before you graduate, you should: Take a tour of the White House!

My advice: "It's okay to be worried and homesick at first. Before you know it, Catholic University will become your home away from home!"

Katie Janik '22

Major: Architecture with Math Minor

Hometown: Stamford, CT

My favorite thing to do on campus: Hang out in a hammock in Centennial Village

My favorite thing about living in DC: Night monumenting!

Before you graduate, you should: Go to all of the Smithsonian museums

My advice: "Don't sweat the small stuff"

Michael Klein '20

Major: Politics with Philosophy Minor

Hometown: East Northport, NY

My favorite thing to do on campus: Clubs, clubs, clubs! Get involved!

My favorite thing about living in DC: Spending time downtown being metropolitan

Before you graduate, you should: Take a swim in the reflecting pool

My advice: "Set a time up for phone calls, the weekly check in works great!"

Elise LaFleur '20

Major: Politics

Hometown: Abbeville, LA

My favorite thing to do on campus: Attend adoration on Wednesday nights in Caldwell Chapel

My favorite thing about living in DC: Trying new restaurants and always having somewhere new to explore in the city- especially by bike

Before you graduate, you should: See the monuments at night!

My advice: "Don't stress too much about fitting in. Instead, try and find people who you get along with well and enjoying being around, and start there"

Raegan Lehman '22

Major: Politics with Marketing Minor

Hometown: Atlanta, GA

My favorite thing to do on campus: Hang out in the Pryz, and take kickboxing classes at the Kane Fitness Center!

My favorite thing about living in DC: Living in DC has afforded me the opportunity to meet so many amazing people and have some really cool experiences that I would have never otherwise had!

Before you graduate, you should: Volunteer to decorate the White House at Christmas time

My advice: "Be patient. The transition to college is not an easy one, for the student or the parent. This is an exciting and life changing experience so soak up every moment of it."

Vince Lundy '21

Major: International Economics and Finance

Hometown: Pittsburgh, PA

My favorite thing to do on campus: Hang out with my friends in the Residence Halls

My favorite thing about living in DC: Having so many internship opportunities!

Before you graduate, you should: Take a tour of the Capitol building

My advice: "Be ENGAGED in class and in extracurricular activities."

Julia Malcotti '21

Major: Nursing with Spanish for Healthcare Certificate

Hometown: Eldersburg, MD

My favorite thing to do on campus: Play on the rugby team

My favorite thing about living in DC: Getting to go into the city whenever I want

Before you graduate, you should: Go to the Cherry Blossom Festival

My advice: "Talk to as many new people as you can and don't be afraid to try new things"

Jamie Marandola '20

Major: History with Italian Studies Minor

Hometown: Springfield, PA

My favorite thing to do on campus: Eating on the Pryz patio with friends when the weather is nice

My favorite thing about living in DC: Free museums!

Before you graduate, you should: Go to the Cherry Blossom Festival

My advice: "As fun as it is to live in such an exciting city like DC, don't neglect campus events! They are great ways to root yourself in the school community and meet fellow Cards!"

Sam McGrath '22

Major: Biology with German Minor

Hometown: Massapequa, NY

My favorite thing to do on campus: Give tours of campus as a Cardinal Ambassador!

My favorite thing about living in DC: Studying at the monuments

Before you graduate, you should: Take a tour of the White House

My advice: Get involved with as much as possible so you can meet all the amazing students at Catholic U!

Robert Milano '22

Major: Psychological and Brain Sciences

Hometown: Staten Island, NY

My favorite thing to do on campus: Hang out or study with my amazing friends, and go to all the Program Board events on campus.

My favorite thing about living in DC: The best part of living in DC is how connected the entire city is. The metro makes it so easy to explore the city and get to internships.

Before you graduate, you should: Show your friends from home around campus and DC, and take a White House tour!

My advice: For parents, don't worry! As someone who is close to my family and felt it difficult to transition to college, I couldn't have chosen a better school. Everyone here really forms a community and are here to help your student in any way they need!

Jack Murray '22

Major: Finance with Data Analytics Minor

Hometown: Hanover, MA

My favorite thing to do on campus: Ultimate Frisbee

My favorite thing about living in DC: There's always something to do on the weekends

Before you graduate, you should: Eat at Vapiano's

My advice: "Don't seclude to yourself to a friend group or purposely exclude people from an activity. Be open and kind to all. Get to know anyone and everyone."

Ally Patterson '20

Major: Politics & History

Hometown: Lima, OH

My favorite thing to do on campus: Sitting with friends on the Basilica or Pryz lawn

My favorite thing about living in DC: Being so close to history, and all the fantastic restaurants!

Before you graduate, you should: Study at the Library of Congress! It's super easy to get a library card there

My advice: "Don't be afraid to ask for help!"

Sarah Peterson '22

Major: Nursing with Spanish for Healthcare Certificate

Hometown: Glastonbury, CT

My favorite thing to do on campus: Hang out on the law school lawn with friends

My favorite thing about living in DC: Being able to find fun restaurants in the city with friends

Before you graduate, you should: Go scootering around the monuments!

My advice: "Don't be afraid to ask for help! Everyone has been in the same situation and is more than willing to help out!"

Mike Phillips '22

Major: Marketing

Hometown: Yonkers, NY

My favorite thing to do on campus: Play pool in Murphy's with friends

My favorite thing about living in DC: The metro and the Smithsonian's!

Before you graduate, you should: See every professional DC sports team at least once

My advice: "Don't be afraid to put yourself out there. Make sure you call home."

Dana Ragone '20

Major: Nursing

Hometown: Ossining, NY

My favorite thing to do on campus: Sitting on the Basilica lawn

My favorite thing about living in DC: Monumenting!

Before you graduate, you should: Watch the sunrise at the National Mall!

My advice: Be open to new experiences

Alex Ramirez '20

Major: Social Work

Hometown: Monterey, CA

My favorite thing to do on campus: Go to Program Board events!

My favorite thing about living in DC: Having the ability to go to the monuments and museums

Before you graduate, you should: Go on a tour of the White House!

My advice: "The metro is easier to use than what it seems!"

Alyssa Reed '22

Major: Musical Theatre

Hometown: Wyoming, PA

My favorite thing to do on campus: Hanging out on the Pryz lawn

My favorite thing about living in DC: Always being able to experience and try new things!

Before you graduate, you should: Go to the Cherry Blossom Festival!

My advice: "Everything happens for a reason so just go with the flow and don't stress because everything will work out!"

Brynn Reese '22

Major: Politics with a Marketing minor

Hometown: Greenville, SC

My favorite thing to do on campus: Getting frozen yogurt in the Student Restaurant with friends

My favorite thing about living in DC: Traveling anywhere in 20 minutes by Metro!

Before you graduate, you should: Go to Union Market

My advice: "Stay busy to try when you are missing your friends and family from home." 

Jack Ropelewski '20

Major: Mechanical Engineering with Computer Science Minor

Hometown: Gaithersburg, MD

My favorite thing to do on campus: Play pick up basketball in the off season

My favorite thing about living in DC: There are lots of great restaurants and places to eat

Before you graduate, you should: Hope that the Nats/Caps/Wizards are good so you can go to a playoff game

My advice: "Set lots of alarms because you don't want to sleep through class or miss an event!"

Mari Nicole Rosales '21

Major: Strategy, Management, and Operations with a Media and Communications Minor

Hometown: Orlando, FL

My favorite thing to do on campus: Hanging out and doing homework in Murphy's Lounge

My favorite thing about living in DC: Getting to experience our Nation's capital!

Before you graduate, you should: See the cherry blossoms at sunrise

My advice: Always remember to stay true to yourself! College is a time to grow within your character, and everyone is here to help you every step of the way.

Joe Rose '20

Major: English with Studio Art Minor

Hometown: Natick, MA

My favorite thing to do on campus: Explore the Mullen Library stacks for a good book

My favorite thing about living in DC: Some of the world's most amazing art, sculptures, and museums are just a metro ride away!

Before you graduate, you should: The high heel race in Dupont Circle every fall!

My advice: "Embrace the discomfort you may have at the start of this new journey and use it as an opportunity to open up and flourish. Growth is an ever-evolving process and don't be afraid of the change that comes with it."

Jake Rosner '21

Major: Politics

Hometown: Drums, PA

My favorite thing to do on campus: Playing for the Catholic Club Ice Hockey team

My favorite thing about living in DC: Proximity to my brother!

Before you graduate, you should: White House tour

My advice: "Take it slow, no need to rush in! It is a process."

Cecile Rousseau '22

Major: Psychological and Brain Sciences with Theology minor

Hometown: Muncie, IN

My favorite thing to do on campus: Listen to people play piano in the Pryz Atrium

My favorite thing about living in DC: The Cherry Blossom Festival!

Before you graduate, you should: Go to the Postage Museum

My advice: "Don't be afraid to go get food in the Pryz by yourself and find someone new to eat with!"

Cecile Rousseau '22

Major: Biochemistry

Hometown: Warwick, NY

My favorite thing to do on campus: Sing with Take Note Acapella!

My favorite thing about living in DC: Night monumenting and electric scootering everywhere!

Before you graduate, you should: Go to the top of the Washington Monument

My advice: "It might be hard at first, but coming out of your comfort zone and being uncomfortable will lead you to some of the best experiences of your life."

Thea Seibert von Fock '21

Major: Musical Theatre with a German minor

Hometown: Westminster, CA

My favorite thing to do on campus: Have a picnic on the Pryz lawn

My favorite thing about living in DC: Being near the monuments and so many museums!

Before you graduate, you should: Tour the Capitol building!

My advice: "It's really all going to work out!"

Aly Senko '20 (Team Captain)

Major: History and Politics

Hometown: Concord, NH

My favorite thing to do on campus: People watch on the Pryz Lawn

My favorite thing about living in DC: All of the amazing farmer's markets! 

Before you graduate, you should: Get a reading card from the Library of Congress! It's free and absolutely gorgeous (and there's an underground Dunkin)

My advice: "Be patient with yourself as you find your place at Catholic, and remember how many people are rooting for you!"

Kaitlin Shanahan '20 (Team Captain)

Major: Civil Engineering

Hometown: Floral Park, NY

My favorite thing to do on campus: Sitting on the Pryz lawn and "doing homework" with friends

My favorite thing about living in DC: Going downtown to explore new restaurants!

Before you graduate, you should: Ride an electric scooter around the monuments!

My advice: "Take slow, deep breaths. There are so many other students in the exact same position as you. The Catholic U community is so excited to welcome you into our family!"

Jack Shields '22

Major: Accounting

Hometown: West Chester, PA

My favorite thing to do on campus: Rowing with Catholic's Crew team

My favorite thing about living in DC: Having the Metro, the monuments, and sporting events all in one place

Before you graduate, you should: Visit the Capital Building

My advice: "Don't stress over things in the beginning. Ask the appropriate questions, be proactive, but also take time to just go with the flow and enjoy what goes on day to day."

Mary Kate Shields '22

Major: Marketing

Hometown: West Chester, PA

My favorite thing to do on campus: Enjoy a nice day with friends on the Basilica lawn

My favorite thing about living in DC: Safe and easy access to the city and its wonderful shops and museums!

Before you graduate, you should: Go to the top of the Washington Monument

My advice: "Don't be afraid to try new things and reach out to new people!"

Emily Snyder '20

Major: Politics with Arabic & Islamic Studies Certificate and Intelligence Studies Certificate

Hometown: Ashburn, VA

My favorite thing to do on campus: Sit on the Pryz lawn and "do homework" with friends

My favorite thing about living in DC: You can take mini vacations every weekend to new neighborhoods, museums, and parks

Before you graduate, you should: Get a library card from the Library of Congress

My advice: "Get to know the people living on your floor. They can be your lifeline when it comes to finding study partners, workout buddies, or just awesome friends"

Paige Spera '20

Major: History with Spanish and Sports Management Minors

Hometown: Brookfield, CT

My favorite thing to do on campus: Go to sports games and cheer on our fellow Cardinals!

My favorite thing about living in DC: Having access to everything a big city offers but with a more relaxed environment.

Before you graduate, you should: Visit every musuem! Most of them are free!

My advice: "It might only be four years, but college goes by very fast, so it's important to focus on the now, meeting new people, and making lifetime memories."

Paige Spera '20

Major: History with Spanish and Sports Management Minors

Hometown: Brookfield, CT

My favorite thing to do on campus: Go to sports games and cheer on our fellow Cardinals!

My favorite thing about living in DC: Having access to everything a big city offers but with a more relaxed environment.

Before you graduate, you should: Visit every musuem! Most of them are free!

My advice: "It might only be four years, but college goes by very fast, so it's important to focus on the now, meeting new people, and making lifetime memories."

Alex Strimel '22

Major: Mechanical Engineering

Hometown: Wayne, PA

My favorite thing to do on campus: Seeing all the wonderful people and friends I have made everyday

My favorite thing about living in DC: You can always find somethin to do in the city!

Before you graduate, you should: Visit the Cherry Blossoms

My advice: "Make sure to get involved on campus, there's so many opportunities to be a part of the great community that is present on Catholic's campus." 

Avery Sweeney '22

Major: Strategy, Management, and Operations with Entrepreneurship Minor

Hometown: Oxford, MD

My favorite thing to do on campus: Doing schoolwork on the Basilica Lawn

My favorite thing about living in DC: The chance to go anywhere anytime!

Before you graduate, you should: Get acai bowls at union market!

My advice: "FaceTime is your new best friend!" 

Michael Taylor '20

Major: Biomedical Engineering with Chemistry Minor

Hometown: Clifton Park, NY

My favorite thing to do on campus: Eat lunch on the Pryz Patio with friends

My favorite thing about living in DC: Monumenting!

Before you graduate, you should: Visit the National History Museum

My advice: "No need to dress to impress! Wear comfy shoes."

Sarah Tiufekchiev '22

Major: Biology with English Minor

Hometown: Fort Lauderdale, MD

My favorite thing to do on campus: Attend various on campus events and shows!

My favorite thing about living in DC: Going to the monuments whenever I want to

Before you graduate, you should: Go to the White House Garden

My advice: "Try to get involved, don't be afraid to fail, and know that you can't do everything at once."

Matt Toppi '21

Major: Biomedical Engineering

Hometown: Ocean, NJ

My favorite thing to do on campus: Hang out on the various lawns on a nice day

My favorite thing about living in DC: You can see something new everyday

Before you graduate, you should: Study for finals at the National Mall

My advice: "Embrace your awkwardness because we all are awkward (even the OAs)!"

Bepherly Turcios '22

Major: Psychological and Brain Science

Hometown: Lanham, MD

My favorite thing to do on campus: Volunteer to do service with Campus Ministry

My favorite thing about living in DC: Interacting with such a diverse group of people

Before you graduate, you should: See the cherry blossoms

My advice: "Step out of your comfort zone!"

Serena Viti '20 (Team Captain)

Major: International Economics and Finance

Hometown: Franklin Square, NY

My favorite thing to do on campus: Wednesday night adoration!

My favorite thing about living in DC: All the free activities!

Before you graduate, you should: Visit the three tallest points in DC- top of the Washington Monument, the Basilica Bell Tower, and the Old Post Office Clock Tower

My advice: "Don't forget to take a deep breath and smile. New beginnings are always a bit daunting, but also very, very exciting. Make sure to remember to take it all in and enjoy the ride!"

Anna Walcutt '22

Major: Theology and Religious Studies

Hometown: Cleveland, OH

My favorite thing to do on campus: Running 400s on the track at the Dufour Center!

My favorite thing about living in DC: Being able to re-enact all of the movie and TV show scenes that take place in DC

Before you graduate, you should: Go to the Library of Congress gift shop and buy some cool socks

My advice: "Do not stress! The Catholic University community is going to become your new family that you would not trade for the world"

Meghan Walsh '21 (Team Captain)

Major: Politics with  Spanish Minor

Hometown: Nazareth, PA

My favorite thing to do on campus: Saying hey to friends when getting my morning coffee in Starbucks!

My favorite thing about living in DC: Getting to go into the city and experience DC life

Before you graduate, you should: See the cherry blossoms at sunrise and the monuments at sunset

My advice: "Just take a breathe and be yourself! There are so many new things to do and people to meet! Branch out and join clubs!"

Sydney Walt '20

Major: Nursing with Psychology Minor

Hometown: Longmeadow, MA

My favorite thing to do on campus: Lay on the Basilica lawn when it is nice outside!

My favorite thing about living in DC: There is always something to do!

Before you graduate, you should: Tour the White House

My advice: "Pack a drying rack!!!"

Katie Ward '21

Major: Mechanical Engineering with Media Studies Minor

Hometown: Mount Laurel, NJ

My favorite thing to do on campus: Write for the Tower Newspaper

My favorite thing about living in DC: Free museums!

Before you graduate, you should: Eat at the Department of Agriculture cafeteria

My advice: "Get a different postcard every time you are in the city and send it home! Its a easy way to stay connected!"

Allie Wertz '22

Major: Media & Communication with Marketing Minor and Digital Art & Design Certificate

Hometown: Caldwell, NJ

My favorite thing to do on campus: Get Starbucks with friends!

My favorite thing about living in DC: You can never be bored because there is always something to do!

Before you graduate, you should: Electric scooter around the monuments at night

My advice: "No matter how overwhelmed you feel, remember there are 900 other freshman going through the same thing and every upper class-man was new once too."

Lauren Wolter '21

Major: Nursing with Psychology Minor

Hometown: Katonah, NY

My favorite thing to do on campus: Sail with Catholic U's sailing team

My favorite thing about living in DC: Unlimited food options and always new things to do!

Before you graduate, you should: Go on the capital metro

My advice: "The friends you make the first week of school don't have to be your best friends all year long, so don't get discouraged!"

Colleen Yeckley '20 (Team Captain)

Major: Psychological and Brain Sciences

Hometown: Medford, NJ

My favorite thing to do on campus: Sit on the Pryz lawn on a nice day!

My favorite thing about living in DC: So many sights to see!

Before you graduate, you should: Try a coffee shop in every major neighborhood

My advice: "College is not about having all the answers right away, it's a gradual process of figuring out what works for you."

Kate Zwaan '21

Major: Psychology with Social Work Minor and Latin American & Latino Studies Minor

Hometown: Malvern, PA

My favorite thing to do on campus: Take a walk up to O'Boyle

My favorite thing about living in DC: Playing ultimate frisbee on the National Mall

Before you graduate, you should: People watch at the Cherry Blossom Festival

My advice: "Go to all the Program Board events for free food, fun, & friends!"

Mary Grace Zwilling '20 (Team Captain)

Major: Psychological & Brain Sciences with Peace & Justice Studies Minor

Hometown: Franklin Square, NY

My favorite thing to do on campus: Eat at the Pryz Student Restaurant!

My favorite thing about living in DC: Trying new coffee shops!

Before you graduate, you should: Enter the lottery to see a show at Kennedy Center

My advice: "Don't bring too many t-shirts because you will get so many new free t-shirts!"